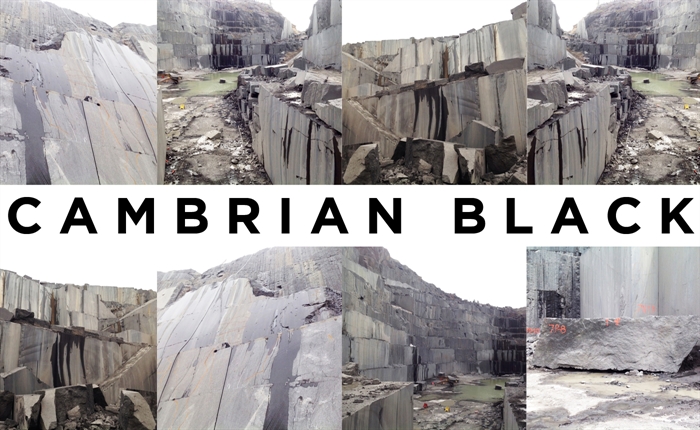 2015 is a very special year for CERESER as we are celebrating our 50th year trading and we always endeavour to present something new.
CAMBRIAN BLACK - A Canadian Granite which Cereser has the exclusivity for the whole of Europe .
This classic Canadian granite, which never loses its depth, is renowned for its distinctive and timeless look. Its fine-grained black tone is enhanced with light grey and gold sparkles and its mineral structure gives durability and consistency, thus making it ideal for the supply of large slabs for big projects.

APPLICATIONS
Kitchen worktops, bathroom vanities, tiles, slabs, mosaics, architectural projects as well as custom designs.

QUARRY
Saint-Nazaire, QC, CA

ANNUAL PRODUCTION
5000 m

PROPERTIES
437,000 m2, the main quarry is 37 m high

RESERVE
Over a century

REQUEST NOW YOUR BROCHURE ABOUT CAMBRIAN BLACK
Back to news list