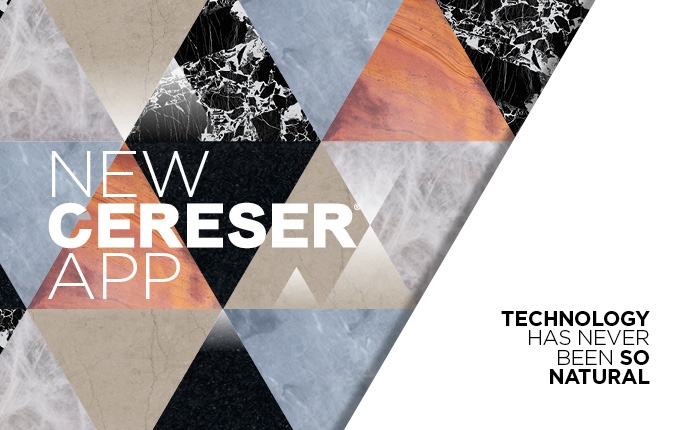 TECHNOLOGY HAS NEVER BEEN SO NATURAL
AUGMENTED REALITY EXPERIENCE
/ DOWNLOAD THE CERESER APP AND NATURALLY AUGMENT YOUR REALITY /
CERESER puts at your disposal, free of charge, the most advanced technology.
Start your augmented reality experience now, an innovative way to appreciate natural stone and facilitate the choice between the many types that nature offers.
NATURAL STONE AUGMENTED REALITY EXPERIENCE
Easy to use
Stimulating and revolutionary
Useful and effective
---
MARMOMACC / Hall 6 Stand E6
28th - 30th SEPTEMBER 2016 - opening hours: 9.30 - 18.00
01st OCTOBER 2016 - 9.30-16.30
Via del lavoro 8 - 37135 Verona, ITALY
CERESER
28th September - 01st October 2016 - opening hours: 8.00 - 18.00
Via dell'Industria 1 - 37010 RIVOLI - Verona, ITALY
Call us today to receive further info on tickets and our free shuttle bus service, departing every 20 mins to and from CERESER'S headquarters and the fair in Verona.
Back to news list